What is Support Delivered? 
An education and awareness campaign about perinatal mood and anxiety disorders (PMADs).
An umbrella of coordinated supports and services available to Vermonters.
Perinatal mood and anxiety disorders (PMADs) are a group of symptoms that can occur during pregnancy and the postpartum period, causing emotional and physical concerns that make it hard to enjoy life and function well. PMADs are common, treatable, and are the leading complication of childbirth. PMADs can have serious impacts on parental health and well-being as well as children's development.
PMADs include a spectrum of emotional distress- Perinatal Depression, Perinatal Anxiety, Bipolar Disorder in the Peripartum, Post-Traumatic Stress Disorder, Obsessive Compulsive Disorder, and rarely, Postpartum Psychosis. Symptoms before and during pregnancy are one of the leading predictors that a woman may experience mood or anxiety disorders postpartum. Additionally, there is emerging evidence that fathers, partners and non-gestational caregivers such as foster or adoptive parents are also at risk of experiencing mood or anxiety disorders due to the stress of caring for a new baby. This PMADs factsheet has more information. Find information below on PMADS, as well as resources across the state providing support to individuals struggling with PMADs.
Need Help Now?
If you are concerned about your or a loved one's safety or need emergency medical services, 

call 9-1-1

 

or go to the closest emergency room.
There are several resources across the state focused on providing support to individuals and families struggling with PMADS, as well as health care providers who offer treatment.

Help Me Grow connects expecting and new families to mental health clinicians with specialized expertise in treating PMADs, and other community services. For help connecting to perinatal mental health providers and other Support Delivered services 
and a Help Me Grow Care Coordinator will contact you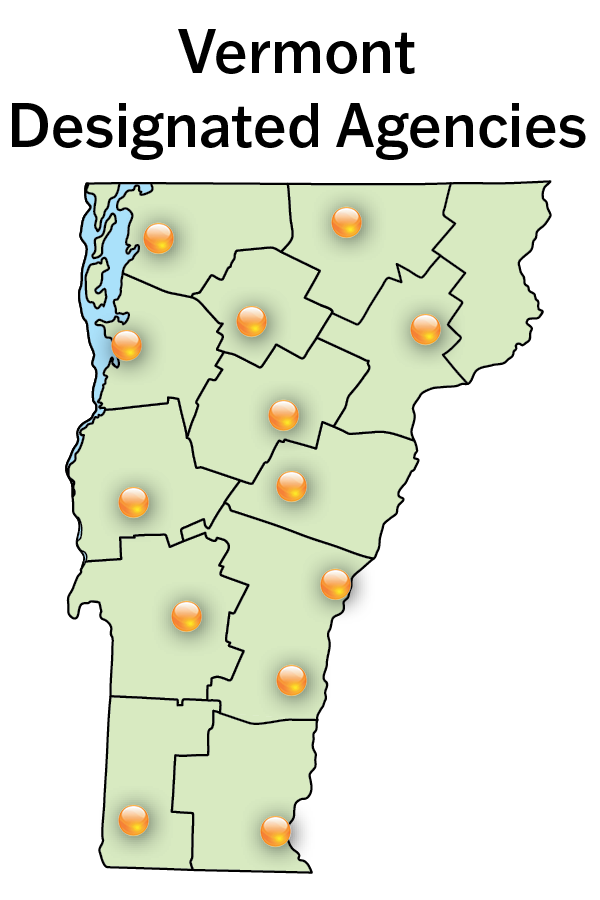 Providers working with pregnant individuals and families who are experiencing PMADs can also make a direct referral by completing an online referral form. 
Designated Mental Health Agencies in each VT county have clinicians trained to provide perinatal mental health support to parents, children, and families. Many agencies have support groups for coping with pregnancy or adjusting to life with a new baby. Find more information please click here.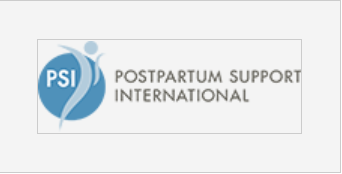 Postpartum Support International provides telephone and text support, online groups and meetings 5 days a week, and peer mentors. Resources are also available for perinatal mental health providers. Vermont's chapter of Postpartum Support International provides a VT based warm line with local coordinators who offer support, information, and encouragement. Virtual support groups can be accessed at their website.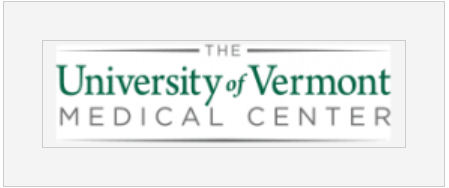 Perinatal Mood and Anxiety Consultation Service Medical providers in need of consultation and education regarding PMADs are encouraged to contact the Perinatal Mood and Anxiety Consultation Service at the  University of Vermont Medical Center at (802) 847-4758. 
Article: How Support Delivered Helps Vermont Families The Vermont Department of Health and the Department of Mental Health are partnering on the Screening, Treatment, & Access for Mothers & Perinatal Partners grant (STAMPP), a 5-year cooperative agreement funded by HRSA to help expand perinatal mental health services in Vermont. To access VDH's website, click here.